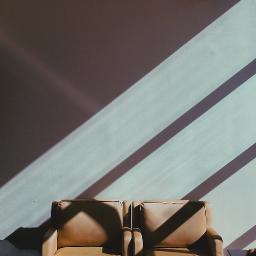 Mangrove accepts work from undergraduate students throughout the year, but for submissions to be considered for the spring 2019 journal we request you to submit before APRIL 9.
Click here to Submit to Mangrove
To submit, please create an account, click "Writer Signup," and follow the submission form. Submissions should be attached as a MS Word document as opposed to the provided text box. Submissions should be in 12-pt. Times New Roman font, should use complete tab indentations, and should have single spaces between sentences. Fiction and nonfiction should be double-spaced. Additionally, the filename should be the same as the title of the piece.
Please provide the author's full name, e-mail address, major, projected year of graduation, and college or university where the author is currently enrolled in the bio/comments section of the form.
Genre Specific Guidelines -
Fiction -
Fiction submissions should be no longer than 10 pages. We accept short fiction pieces, and are also interested in publishing more micro and flash fiction in the journal.*
Poetry - 
We will read up to 5 poems per submission period (academic year), and request we receive at most one long poem (longer than 2 pages single spaced) per submission.
Nonfiction -
Mangrove considers nonfiction essays, memoirs, book reviews and criticism, interviews, and travel writing for publication. We also welcome original translations provided you have permission from the author. Essays, memoirs, criticism, translations and travel writing should be no more than 12 pages. Book reviews should be no more than 500 words.
Artwork -
We will consider drawings, painting, mixed media, graphic design, and photographs for the journal. Artwork submissions must be no greater than 10 megabytes in size, and must be scanned or shot in at least 300 dpi in either .jpg, .png, or .gif formats.
- Art submissions should be shot against a blank surface of a neutral color.
- Submissions should be shot from a directly frontal angle, with appropriate orientation.
- Images should be well lit with no shadows or dark corners (note: the flash on a camera will not be sufficient).
- Please do not leave any visible thumbtacks or other mounting materials.
- Only shoot one painting or image per submission.
- Mangrove will accept a maximum of three artwork submissions at a time.
Additional guidelines -
Book reviews and criticism relevant to the University of Miami (for instance on books written by UM alumni) are encouraged, though not required.
Book reviews and criticism should be written on recent publications.
Travel writing should include a narrative voice, or an otherwise creative angle.
Interviewees should be affiliated with the arts—writing, film, art, etc.—and interviews should have a coherent, captivating purpose. Again, interviews relevant to the University of Miami are encouraged.
*Mangrove considers excerpts from book-length nonfiction provided they are self-contained.
Please submit only one piece (or group of poems) per form entry. Authors may submit up to three creative works (in one genre or a combination of genres) for consideration per academic semester.
There are no theme restrictions, but all work must be original, unpublished, and of high literary and artistic value. Your work will be reviewed by a panel of undergraduate readers and MFA advisors. If your work is accepted, you will receive notification of your work's inclusion in Mangrove.
If you are still unsure as to what kind of submissions we're interested in, please see our past editions.
Last updated 1/23/2019
.