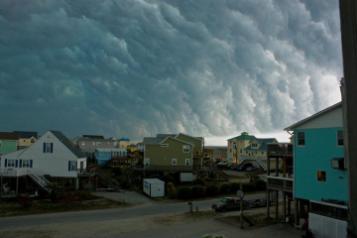 Mangrove is the University of Miami's literary journal, publishing quality fiction, nonfiction, poetry, and art from current undergraduate students and recent alumni from a variety of majors and schools. Mangrove is edited and designed by an undergraduate staff and advised by Department of English faculty. 
The journal publishes an online edition in the fall and a print edition in the spring. Among the wide variety of work it features, Mangrove showcases the winners of the annual literary contests sponsored by the English Department and Creative Writing program. If you're interested in submitting work to Mangrove or in joining our staff, please email mangrovejournal@gmail.com or follow us on Facebook for updated information about submissions guidelines and meeting dates, as well as contact information.
Mangrove was established officially as an undergraduate journal in 2008, after a group of students approached a creative writing professor about working on a literary journal. The journal relies on the many roots developed through coursework and independent exploration to celebrate the myriad of creativity that branch into the distinct modes published by the journal.